Plant Origins Spearmint Essential Oil
Plant Origins
Plant Origins Spearmint Essential Oil
(10ml)
Selling : RM 39.5 (Save 60%)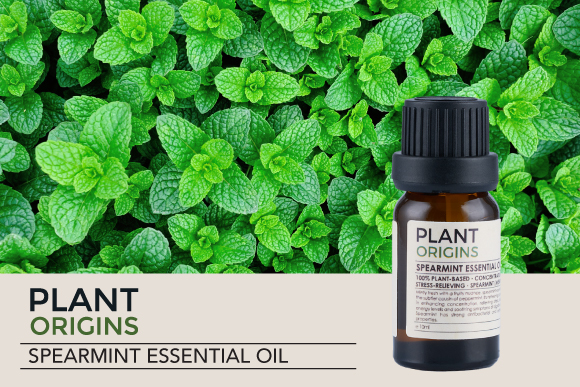 100% Natural
About this product
Minty fresh with a fruity nuance, spearmint essential oil is the subtler cousin of peppermint due to its lower levels of menthol content. Its refreshing scent aids in enhancing concentration, relieving stress, boosting energy levels and soothing symptoms of digestive issues. The fresh and cooling scent it gives off is great for relieving mental and muscular stress. It may even be your best companion when working or studying as it can alleviate feelings of anxiety while simultaneously boosting concentration levels. Cough and flu season coming? Diffuse some spearmint essential oil and freshen up your space. Spearmint has strong antibacterial and antioxidant properties that may help keep harmful bacteria away.
Country of Origin: United States
Health Benefits
1. Relieves digestive symptoms such as nausea, vomiting, abdominal pain and bloating.
2. Its antioxidant properties help protect and repair damage caused by free radicals.
3. Aid hormone imbalances and reduce symptoms of PMS.
4. Improve cognitive function and improve memory.
5. Its antibacterial properties help to fight harmful bacteria.
Usage Directions
Inhalation Directions: Add a few drops to diffuser or small pot of boiling water, inhale gently.
Topical Directions: Dilute by adding a few drops into carrier oil or lotion before applying on skin.
Cautions
Do not use undiluted on skin. Discontinue use if skin irritation occurs.
Consult a physician before use if pregnant, nursing or under doctor's care.
Keep away from children.
Ingredient
Spearmint (Mentha Spicata) Oil.
Allergy Information
-None-
Storage Instructions
Store in a cool, dry place. Keep away from heat and direct sunlight.